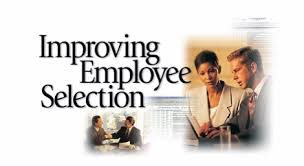 Your company needs top talent to compete in today's economy. We connect talented individuals with the world's most successful organizations every day to drive today's global workforce.

Staffing Experts has the knowledge and experience to help our candidates and clients achieve their business and professional goals. We conduct business according to the highest ethical standards, and based on our shared values. Our employees abide by a code of conduct that helps make sound decisions in complex situations involving our company and our business partnerships.

Our staffing professionals will get to know your organization; we'll listen to your needs and customize a staffing plan that will help your company drive business success. We will analyze the position, expectations, and dynamics of your company to ensure your organization moves efficiently through the hiring process.

Our staffing professional will identify the most qualified candidates to meet your needs using their industry knowledge and networking expertise. We will ensure all information provided by the applicant is verified, true and accurate, before referring the candidate to a client company.

When partnering with Staffing Experts, you can expect to interview some of the best applicants in the job market. We use an advanced industry specific, computerized skill match system to qualify applicants based on their skill level. This computerized system, coupled with our database of applicants and our in-depth interview process allows us to continue to achieve our goals...to exceed your expectations.

Our experience, research, industry knowledge, and our careful and consultative approach all work to ensure the best possible fit between our candidates and the companies we serve. Your dedicated staffing consultant will understand your hiring needs and will remain engaged in the process through interviewing and successful placement. We continually monitor our performance and the performance of our placed applicants to make sure you are 100% satisfied with our service.

You pay for our services only if you hire a candidate we provide.